We Are AnIdea Agency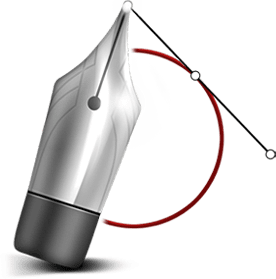 Maximize is a results-driven agency that custom tailors the best strategies to help you achieve your goals. We combine creativity and technology to build websites and marketing strategies to make your business thrive in today's competitive Internet marketplace. While Maximize Studio is a Digital Media Agency with a full suite of services, we offer in-house services, such as Custom Responsive Website Design & Development, Mobile E-commerce, Design & Print, Web Portal & Directories, Mobile Development, Mobile App Development and Online Marketing & Advertising.
Our Approach
We're not your typical web design & development company. We utilize innovative technology that enhances your users' experience and enables you to attract and retain customers. Our mission is simple …to build visually appealing, intuitive websites that will maximize your return on investment. We believe every business, whether small or large, should have the right tools to succeed. Therefore, we consistently aim to create distinct web solutions based on your precise requirements and your budget.
Our Quality & Creativity
If there's one quality that sums up Maximize Studio, it's our ability to deliver. Best practice planning and digital management tools mean we always get the job done without compromising quality or creativity.
OurSkills
Branding
From rebranding business to rebuilding websites our depth of understanding and market experience means we can focus all our creative energy into delivering distinctive solutions.

Design
Custom design services tailored to your unique brand identity. All our designs are created with users at the core; through specific journeys & call to actions for an optimized user experience.
Digital
We have the right balance of expertise and experience to make the most of your opportunities. We design, build, test and offer technical support for all of today's digital communication needs.

Creative
Our creative teams have the right mix of fresh thinking and industry experience to create real impact for your business. In today's media rich world, you need to think big and act differently to get people's attention

Marketing
Strategic data-led thinking mixed with creative energy and digital software expertise allows clients to target the right people, in the right place, at the right time with improved commercial results.

Development
Our development team work together hand-in-hand to ensure we produce a seamless digital experience across all devices and touch-points, resulting in creatively unique and technically brilliant digital solutions.